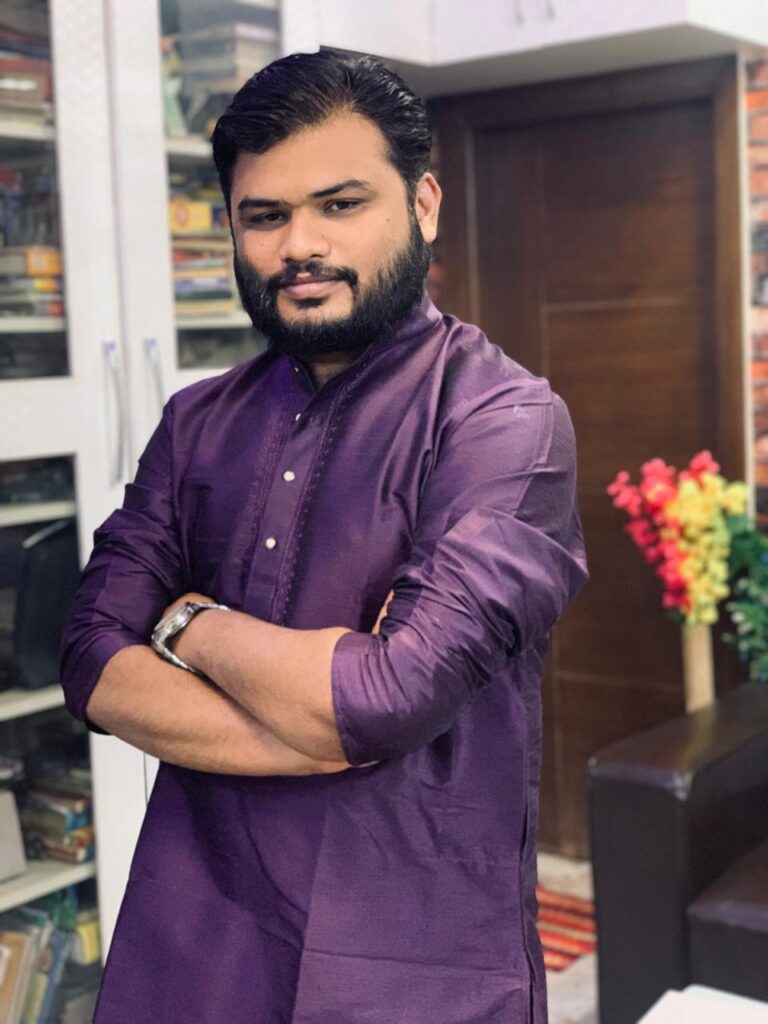 About Author:
Vinayak Bhatt is a professional astrologer with more than 15 years of experience in the field. He has practised astrology religiously over an extended period of time to have acquired the kind of expertise and mastery he has over his craft. He carries over 5 years of teaching experience and also as an Astro Columnist. He has also authored numerous articles for the Pioneer Magazine.
Vinayak Bhatt has been the instructor of various eye-opening astrology courses – "Ayur Jyotish" (in two languages, Hindi and English), "Vedic Astrology for Beginners, "Jyotishmati Pragya Meditation Program", "Prashneeyam" (in two languages, Hindi and English), "Market Forecasting" (a stock market astrological course), and "Decoding Bhrigu Nandi Nadi".
Some of the aforementioned courses conducted by the author are first of their kinds, and have never been taught before in the history of astrology. It includes "Prashneeyam", "Jyotishmati Pragya Meditation Program" and "Market Forecasting", which is a stock market astrological course deciphering the dynamics of stock market through the mystical lens. "Jyotishmati Pragya Meditation Program" is the first ever meditation course for astrologers. It has a unique curriculum offering invaluable insights on how to perform meditation, the course is adeptly designed for astrologers to tap into their subconscious, become more receptive to energies and eventually hone their predictive and perceptive astrological skills, in a holistic way.
About the Book:
Sunil John's passion for uncovering the secrets of astrology led him to meet astrologers from remote locations all over India. This culminated in the launch of Saptarishis Astrology Magazine in 2008 with the purpose of sharing rare techniques not normally found in conventional books. This book is the result of years of relentless research, experimentation, and testing of theories. This collection of publitorials aims to enlighten astrologers with the deeper, spiritual aspects of the ancient science of Jyotish. Readers are encouraged to reflect on theories and techniques, to test them rigorously rather than accepting them at face value.
Some of the techniques expounded in the book, namely Bhrighu Chakra Paddathi (BCP), Bhrighu Saral Paddathi (BSP), Blank Chart Predictions, and Activation Theory are Sunil John's biggest yet anonymous contributions to the Jyotish world.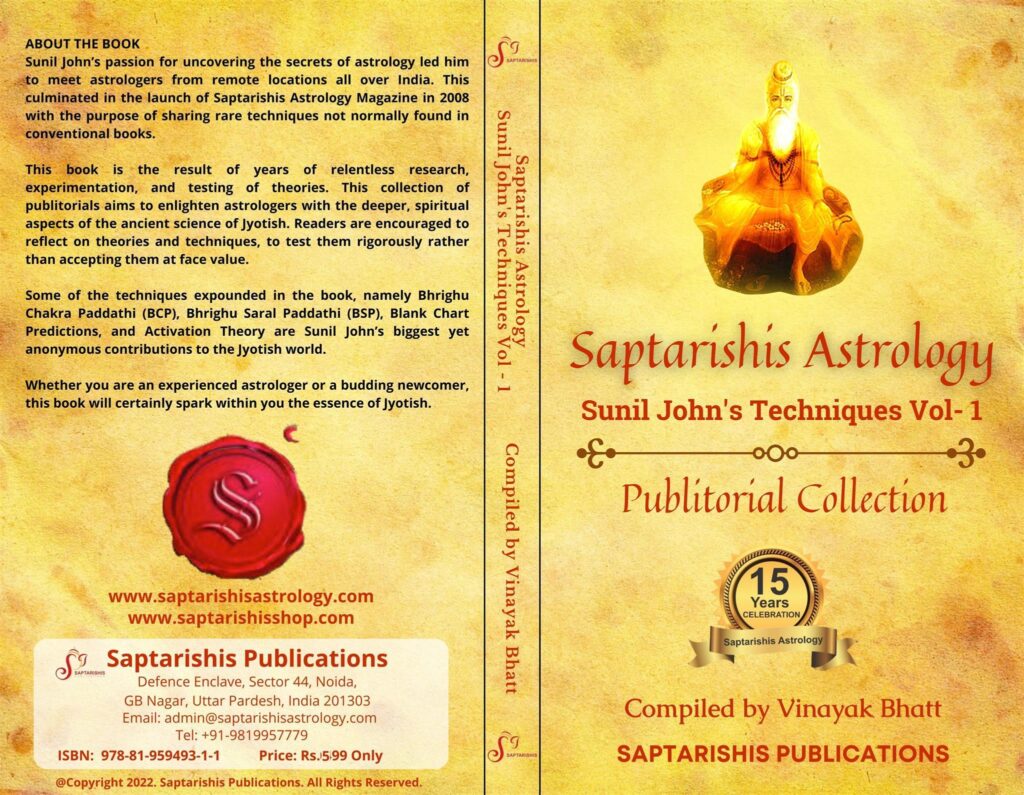 Both comments and pings are currently closed.