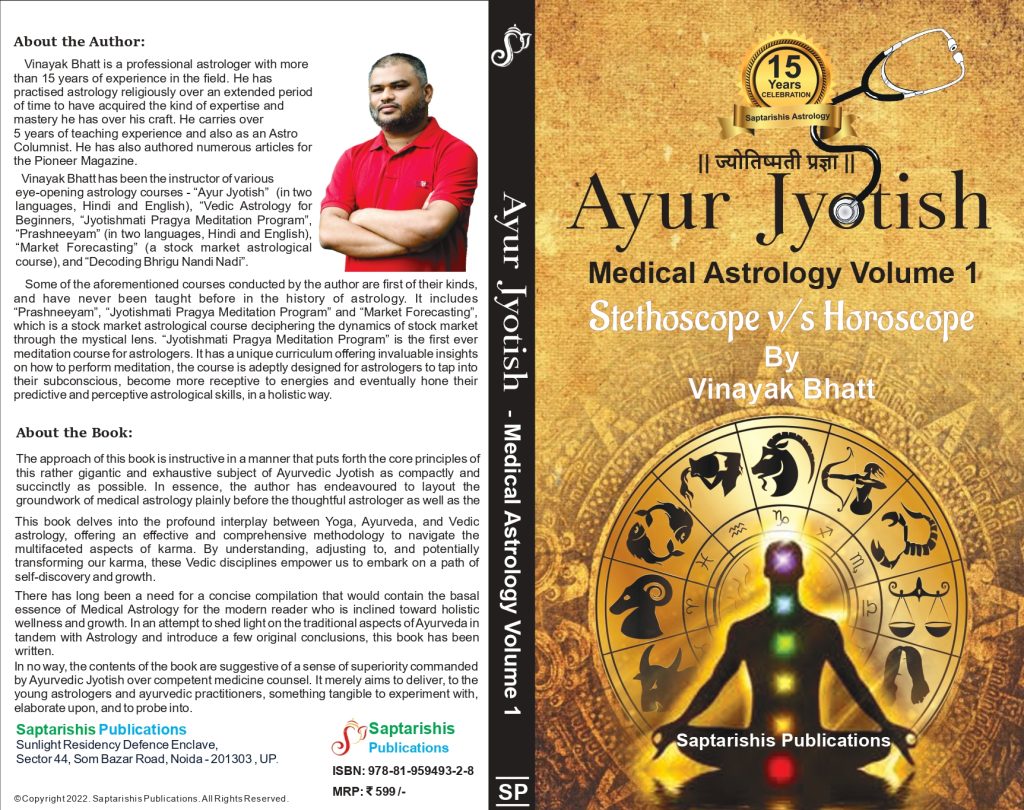 About Author:
Vinayak Bhatt is a professional astrologer with more than 15 years of experience in the field. He has practised astrology religiously over an extended period of time to have acquired the kind of expertise and mastery he has over his craft. He carries over 5 years of teaching experience and also as an Astro Columnist. He has also authored numerous articles for the Pioneer Magazine.
Vinayak Bhatt has been the instructor of various eye-opening astrology courses – "Ayur Jyotish" (in two languages, Hindi and English), "Vedic Astrology for Beginners, "Jyotishmati Pragya Meditation Program", "Prashneeyam" (in two languages, Hindi and English), "Market Forecasting" (a stock market astrological course), and "Decoding Bhrigu Nandi Nadi".
Some of the aforementioned courses conducted by the author are first of their kinds, and have never been taught before in the history of astrology. It includes "Prashneeyam", "Jyotishmati Pragya Meditation Program" and "Market Forecasting", which is a stock market astrological course deciphering the dynamics of stock market through the mystical lens. "Jyotishmati Pragya Meditation Program" is the first ever meditation course for astrologers. It has a unique curriculum offering invaluable insights on how to perform meditation, the course is adeptly designed for astrologers to tap into their subconscious, become more receptive to energies and eventually hone their predictive and perceptive astrological skills, in a holistic way.
About the Book:
The approach of this book is instructive in a manner that puts forth the core principles of this rather gigantic and exhaustive subject of Ayurvedic Jyotish as compactly and succinctly as possible. In essence, the author has endeavoured to layout the groundwork of medical astrology plainly.
This book delves into the profound interplay between Yoga, Ayurveda, and Vedic astrology, offering an effective and comprehensive methodology to navigate the multifaceted aspects of karma. By understanding, adjusting to, and potentially transforming our karma, these Vedic disciplines empower us to embark on a path of
self-discovery and growth.
There has long been a need for a concise compilation that would contain the basal essence of Medical Astrology for the modern reader who is inclined toward holistic wellness and growth. In an attempt to shed light on the traditional aspects of Ayurveda in tandem with Astrology and introduce a few original conclusions, this book has been written.
In no way, the contents of the book are suggestive of a sense of superiority commanded by Ayurvedic Jyotish over competent medicine counsel. It merely aims to deliver, to the young astrologers and ayurvedic practitioners, something tangible to experiment with, elaborate upon, and to probe into.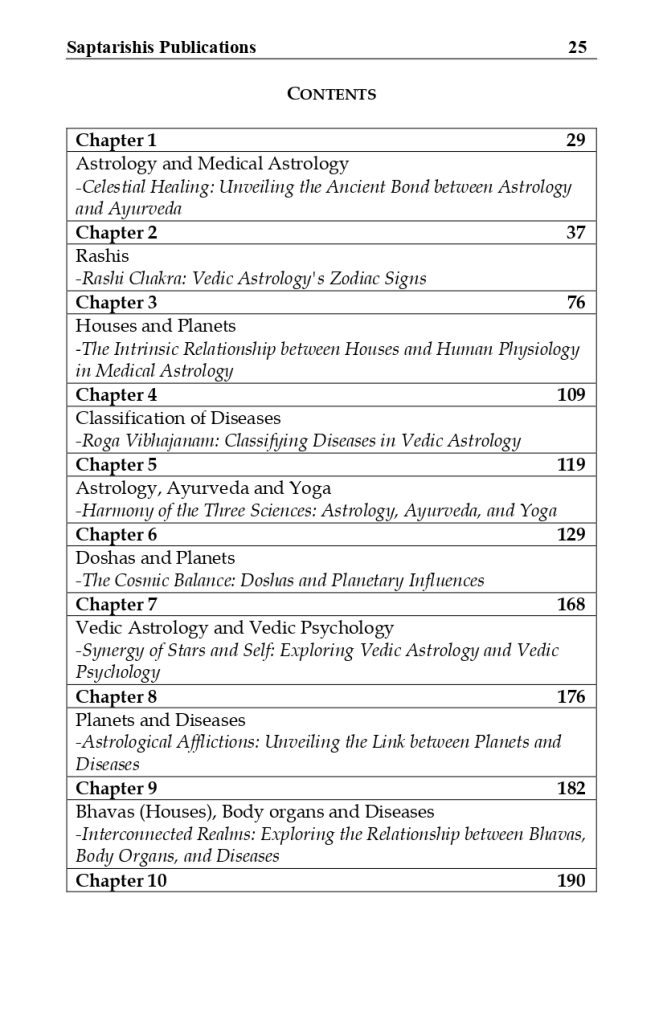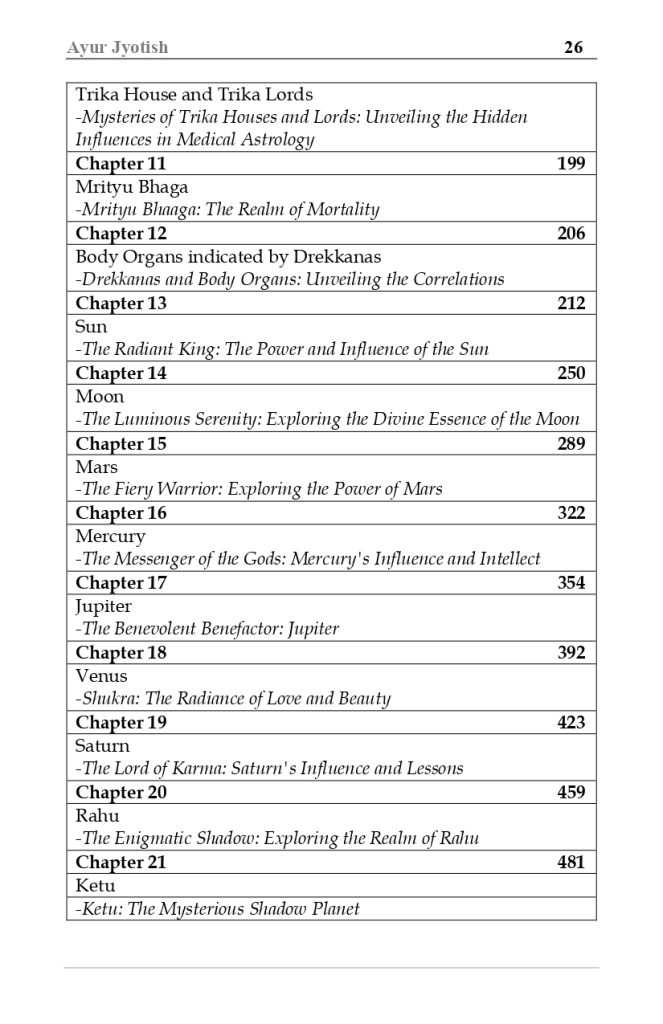 Both comments and pings are currently closed.